Other
We have other food products available for export as well or can provide useful information for you to find what you're looking for.
An example of semi-finished food products, we have ready to fry Pellets. Made from potato, wheat, corn and cereals, we have over 50 different assortments of pellets for you to chose from!

Crisps made from pellets are one of the most popular snacks, due to their shape, texture, and taste. Since the ingredients can range from potato based to cereal based, so can the shapes, textures, taste and cost. With over wide range of different assortments, we're sure to have one to suit you and your market audience….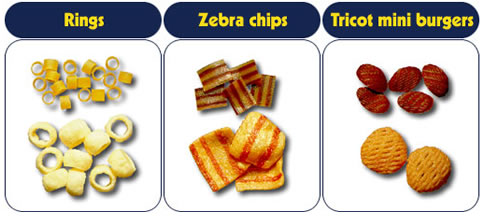 For more information, please visit our pellets section for complete solutions.