With support of European companies and the help of our highly skilled engineering staff, together we can supply state of the art machinery according to the newest technologies available worldwide.
Our lines usually have a ratio of 4 to 1 of fresh potatoes to potato chips; however, this is dependent very much on the potato quality as well.

We can supply lines starting from capacities as low as 100 kg/h up to ample capacities like 2000 kg/h of finished products!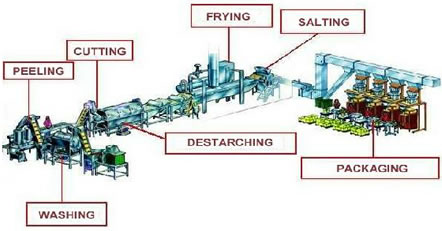 Chips processing line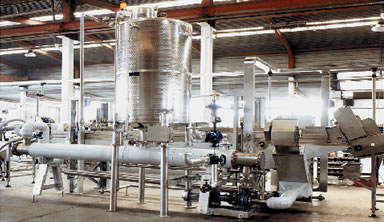 Multi Point Fryer for Chips with External Heat Exchanger entirely made in St / St along with Economizer.