Tomato Processing Lines
Whether you call it Tomāto or Tomάto, we're your number one stop for all your tomato needs! We are one of the pioneers of this industry in the Iranian market. We've been in close cooperation with close to 80 % of Industry specialists, factories and companies involved in the food industry, especially the tomato sector. Together with top European manufacturers, we can supply the following production lines, to name just a few:
Tomato paste, Ketchup and Sauces, Diced tomato, Tomato juice, Sun dried tomato, Dehydrated tomato powder.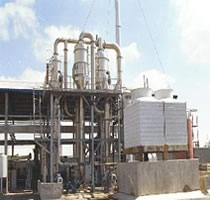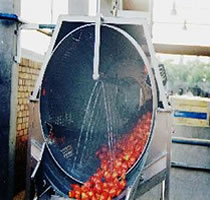 Tomato Paste
Welcome to our world of tomato paste!


Diced Tomato or Peeled Tomato
Whether you want to just peel your tomato and pack it or dice them and pack it, we can provide you with the technological needs to do so.


Ketchup and Sauces
We can design your sauce line to be a stand-alone as well as a multi-purpose line; the choice is yours.


Other tomato based products
Whether you're thinking of dehydration solutions such as Sun dried tomatoes and Dehydrated tomato powder, we are your number one stop for all your tomato needs.